My Blog
Posts for tag: teeth whitening
By Progressive Dental Group
February 25, 2019
If your teeth are dull, discolored, or stained, teeth whitening can help you put the pep back in your smile and lift the color of your teeth up to ten shades. Understanding how this procedure works before deciding to undergo it is an important part of making an informed decision. Learn more about professional teeth whitening and what it can do for you by reading below, and contact Dr. David Salah at Progressive Dental Group in Novi, MI, if you are interested in treatment!
Professional Teeth Whitening vs. At-Home Kits
Professional teeth whitening comes in two forms: in-office and take-home. Given the choice, there are some differences you will want to consider before you pick the best process for you.
Professional teeth whitening is monitored by your dentist, who ensures that the gums and other oral tissues do not become irritated during your treatment. Additionally, in-office treatments are stronger than at-home kits, meaning that results are more noticeable in less amount of time. A single professional whitening session can do what may take weeks with an at-home kit. However, take-home kits allow for a special level of convenience, are easier on your wallet, and eventually, produce comparable results to an in-office procedure.
Am I a good candidate for teeth whitening?
Candidates for teeth whitening should be in good dental health with a strong commitment to their oral care routine in order to ensure that their teeth remain healthy in the future. Whitening treatments cannot lighten the color of porcelain restorations, meaning that a good candidate does not have restorations in noticeable places, such as on their front teeth. Candidates should also have realistic expectations for their results and understand that whitening treatments are not permanent and thusly require regular touch-up appointments.
Professional Teeth Whitening in Novi, MI
A professional teeth whitening treatment can help you take your smile back and feel great about the way you look. A consultation with your dentist is the best way to find out if you would benefit from this procedure.
For more information on teeth whitening, please contact Dr. David Salah and Progressive Dental Group in Novi, MI. Call (248) 349-7560 today to schedule your appointment with Dr. Salah today!
By Progressive Dental Group
May 31, 2018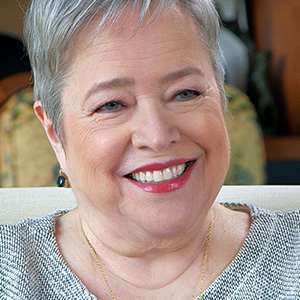 Academy Award-winning actress Kathy Bates knows how important it is to present your best face to the world — and one of the most important features of that face is a beaming smile. But there came a point when she noticed something was a little off. "I've always had good teeth, but it seemed to me as I was getting older that they weren't looking as good," Kathy explained in a recent interview with Dear Doctor magazine.
That's when she decided it was time to take action. Kathy had orthodontic treatment when she was in her fifties, and she keeps her smile bright with tooth whitening treatments. She uses a kit provided by her dentist with a safe, effective whitening solution.
Of course, a bright, healthy smile looks great anywhere — whether you're on the red carpet or "off the grid." And you don't have to be a Hollywood star to have professional whitening treatments. In fact, teeth whitening is one of the most popular and affordable cosmetic treatments modern dentistry offers.
The basic options for professional teeth whitening include in-office bleaching or take-home kits. Both types of dentist-supervised treatments offer a safe and effective means of getting a brighter smile; the main difference is how long they take to produce results. A single one-hour treatment in the office can make your teeth up to ten shades lighter — a big difference! To get that same lightening with at-home trays, it would take several days. On the plus side, the take-home kit is less expensive, and can achieve the same results in a bit more time.
It's important to note that not all teeth can be whitened with these treatments. Some teeth have intrinsic (internal) stains that aren't affected by external agents like bleaches. Also, teeth that have been restored (with bonding or veneers, for example) generally won't change color. And you can't necessarily whiten your teeth to any degree: Every tooth has a maximum whiteness, and adding more bleach won't lighten it beyond that level. Most people, however, find that teeth whitening treatments produce noticeable and pleasing results.
What about those off-the-shelf kits or in-the-mall kiosks? They might work… or they might not. But one thing's for sure: Without a dentist's supervision, you're on your own. That's the main reason why you should go with a pro if you're considering teeth whitening. We not only ensure that your treatment is safe — we can also give you a realistic idea of what results to expect, and we will make sure that other dental problems aren't keeping you from having a great-looking smile.
How often does Kathy Bates see her dentist for a checkup and cleaning? "I go about every four months," she noted. "I'm pretty careful about it." And if you've seen her smile, you can tell that it pays off. If you would like more information about teeth whitening, please contact us or schedule an appointment. You can learn more in the Dear Doctor magazine articles "Important Teeth Whitening Questions Answered" and "Teeth Whitening."
By Progressive Dental Group
December 12, 2017
One trip to our office could get you a smile that's truly dazzling.
Whether you drink multiple cups of coffee a day or you used to be a hardcore smoker, there are many day-to-day habits that can affect the color of your teeth. We can all admit that a yellow smile is anything but attractive. Fortunately, our Novi, MI, cosmetic dentist, Dr. David Salah, offers an amazing and fast way to remove these stubborn dental stains and get an instantly whiter smile.
Whether you choose to get in-office whitening treatment or you would prefer to whiten from the comfort of your own home, our Novi dentist can help you out. The teeth whitening you choose really depends on your specific cosmetic goals as well as your finances. If you are willing to spend a bit more money to get a visibly whiter smile in about one hour then our in-office whitening system might be the better choice.
In most cases, in-office teeth whitening can get your smile multiple shades whiter in just one treatment session. Imagine walking into our office and walking out with a more vibrant and radiant smile. The success lies in our high-quality and powerful whitening gel. In order for whitening gel to work you need either hydrogen peroxide or carbamide peroxide.
Of course, the whitening products that you get over-the-counter will contain one of these active ingredients but in a much smaller quantity. Our in-office whitening gel is the strongest you'll find, and since you have a dental professional to provide you with this treatment you know you'll have not only an effective but also safe whitening treatment.
Does whitening from home sound more up your alley? If so, then you can also talk to us about your at-home whitening methods. By providing you with custom-made dental trays and an effective whitening gel, you'll notice results after just a couple weeks of continual use. While you won't see results as quickly as you would with in-office whitening you'll save a little money but still achieve a brighter smile.
Isn't it time you felt proud to show off your smile? Progressive Dental Group in Novi, MI, is ready to help you achieve a brighter smile with professional teeth whitening. Let's find out if this is the perfect cosmetic treatment to fit your needs.