My Blog
Posts for tag: teeth grinding
By Progressive Dental Group
October 27, 2020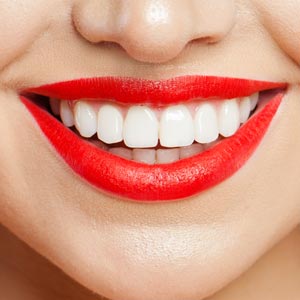 The fast-paced world of sports and entertainment isn't all glitz and glamour. These high-profile industries create a unique kind of emotional and mental stress on celebrities. For many of them, a way to "let off steam" is an oral habit known as teeth grinding.
Teeth grinding is an involuntary habit in which a person bites and grinds their teeth outside of normal activities like eating or speaking. It's common among young children, who usually grow out of it, but it can also affect adults, especially those who deal with chronic stress. If not addressed, teeth grinding can eventually wear down teeth, damage gum attachments or fracture weaker teeth. It can even contribute to tooth loss.
A number of well-known personalities in the spotlight struggle with teeth grinding, including actress Vivica Fox, model and TV host Chrissy Teigen, and star athletes Tara Lipinski and Milos Raonic of ice skating and tennis fame, respectively. The habit represents not only a threat to their dental health, but also to one of their most important career assets: an attractive and inviting smile. Fortunately, though, they each use a similar device to manage their teeth grinding.
Besides seeking ways to better manage life stress, individuals with a teeth-grinding habit can protect their teeth with a custom mouthguard from their dentist. Made of slick plastic, this device is worn over the teeth, usually while sleeping, to minimize dental damage. During a grinding episode, the teeth can't make contact with each other due to the guard's glossy surface—they simply slide away from each other. This reduces the biting forces and eliminates the potential for wear, the main sources of dental damage.
Chrissy Teigen, co-host with LL Cool J on the game show Lip Sync Battle, wears her custom-made guard regularly at night. She even showed off her guard to her fans once during a selfie-video posted on Snapchat and Twitter. Vivica Fox, best known for her role in Independence Day, also wears her guard at night, and for an additional reason: The guard helps protect her porcelain veneers, which could be damaged if they encounter too much biting force.
Mouthguards are a prominent part of sports, usually to protect the teeth and gums from injury. Some athletes, though, wear them because of their teeth grinding habit. Tara Lipinski, world renowned figure skater and media personality, keeps hers on hand to wear at night even when she travels. And Milos Raonic, one of the world's top professional tennis players, wears his during matches—the heat of competition tends to trigger his own teeth-grinding habit.
These kinds of mouthguards aren't exclusive to celebrities. If you or a family member contends with this bothersome habit, we may be able to create a custom mouthguard for you. It won't stop teeth grinding, but it could help protect your teeth—and your smile.
If you would like more information about protecting your smile, please contact us or schedule a consultation. To learn more, read the Dear Doctor magazine articles "Teeth Grinding" and "When Children Grind Their Teeth."
By Progressive Dental Group
May 10, 2020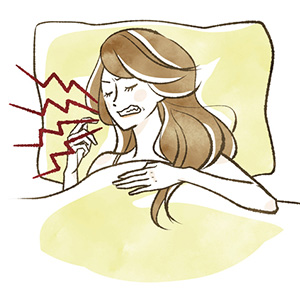 We all need a good night's sleep, both in quantity and quality. That's why the Better Sleep Council promotes Better Sleep Month every May with helpful tips on making sure you're not only getting enough sleep, but that it's also restful and therapeutic. The latter is crucial, especially if you have one problem that can diminish sleep quality: nocturnal teeth grinding.
Teeth grinding is the involuntary movement of the jaws outside of normal functioning like eating or speaking. You unconsciously grind teeth against teeth, increasing the pressure of biting forces beyond their normal range. It can occur while awake, but it is more common during sleep.
The habit is fairly widespread in children, thought to result from an immature chewing mechanism. Children normally outgrow the habit, and most healthcare providers don't consider it a major concern.
But teeth grinding can also carry over or arise in adulthood, fueled in large part by stress. It then becomes concerning: Chronic teeth grinding can accelerate normal age-related tooth wear and weaken or damage teeth or dental work. It may also contribute to jaw joint pain and dysfunction related to temporomandibular disorders (TMD).
If you notice frequent jaw tenderness or pain, or a family member says they've heard you grind your teeth at night, you should see us for a full examination. If you are diagnosed with teeth grinding, we can consider different means to bring it under control, depending on your case's severity and underlying causes.
Here are some things you can do:
Alter lifestyle habits. Alcohol and tobacco use have been associated with teeth grinding. To reduce episodes of nighttime teeth grinding, consider modifying (or, as with tobacco, stopping) your use of these and related substances. Altering your lifestyle in this way will likely also improve your overall health.
Manage stress. Teeth grinding can be a way the body "lets off steam" from the accumulated stress of difficult life situations. You may be able to reduce it through better stress management. Learn and practice stress reduction techniques like meditation or other forms of relaxation. You may also find counseling, biofeedback or group therapy beneficial.
Seek dental solutions. In severe cases, there are possible dental solutions to reducing the biting forces generated by teeth grinding. One way is to adjust the bite by removing some of the structure from teeth that may be more prominent than others. We may also be able to create a bite guard to wear at night that prevents teeth from making solid contact with each other.
These and other techniques can be used individually or together to create a customized treatment plan just for you. Minimizing teeth grinding will help ensure you're getting the most out of your sleep time, while protecting your dental health too.
If you would like more information about treatment for teeth grinding, please contact us or schedule a consultation. To learn more, read the Dear Doctor magazine article "Teeth Grinding."
By Progressive Dental Group
October 12, 2017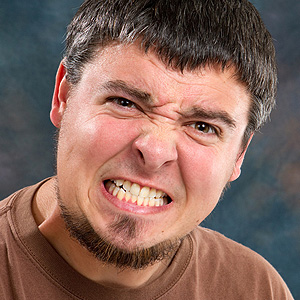 It's hard to avoid stress in the 21st Century. We're all bombarded with stressors, from work to family — even our smart phones!
The problem really isn't the stressors themselves but how we respond to them and try to relieve stress. This can often have a negative effect on our health. One example: bruxism, also known as teeth grinding or clenching.
These habits involve the rhythmic or spasmodic clenching, biting or grinding of the teeth, often involuntarily, beyond normal chewing function. It often occurs while we sleep — jaw soreness the next morning is a telltale sign. While there are other causes, stress is one of the most common for adults, bolstered by diet and lifestyle habits like tobacco or drug use, or excessive caffeine and alcohol.
Teeth grinding's most serious consequence is the potential for dental problems. While teeth normally wear as we age, grinding or clenching habits can accelerate it. Wearing can become so extensive the enamel erodes, possibly leading to fractures or cracks in the tooth.
When dealing with this type of bruxism, we must address the root cause: your relationship to stress. For example, if you use tobacco, consider quitting the habit — not only for your overall health, but to remove it as a stress stimulant. The same goes for cutting back on your consumption of caffeinated or alcoholic drinks.
Adopt an "unwinding" pattern at night before you sleep to better relax: for example, take a warm bath or keep work items or digital media out of the bedroom.  Many people also report relaxation or stress-relief techniques like meditation, mindfulness or biofeedback helpful.
There's another useful tool for easing the effects of nighttime teeth grinding: an occlusal guard. This custom-fitted appliance worn while you sleep prevents teeth from making solid contact with each other when you clench them. This can greatly reduce the adverse effects on your teeth while you're working on other stress coping techniques.
Teeth grinding or clenching can prove harmful over time. The sooner you address this issue with your dentist or physician, the less likely you'll experience these unwanted consequences.
If you would like more information on the causes and treatments for teeth grinding, please contact us or schedule an appointment for a consultation. You can also learn more about this topic by reading the Dear Doctor magazine article "Teeth Grinding: Causes and Therapies for a Potentially Troubling Behavior."