My Blog
Posts for tag: orthodontics
By Progressive Dental Group
February 05, 2019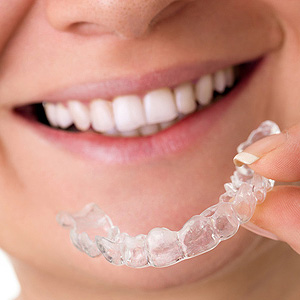 Wearing braces isn't just for teenagers — straightening teeth can be just as viable a need when you're an adult. For example, it may be necessary to first move teeth away from an empty tooth socket before you obtain a dental implant or other restoration.
But braces could have complications, especially if you have periodontal (gum) disease. These infections caused by plaque, a thin film of bacteria and food particles, inflame and weaken gum tissues and erode supporting bone. It can be treated and brought under control — but keeping it under control requires daily brushing and flossing, along with frequent office cleanings and checkups.
Braces can make this more difficult: it's harder to brush and floss effectively through the hardware of brackets and wires, which can give plaque a chance to build up. Patients susceptible to gum disease are more likely to have re-infections while wearing braces. The hardware can also cause enamel to come in prolonged contact with acid, which can dissolve its mineral content and open the door to tooth decay.
Clear aligners are an alternative to braces that can accomplish tooth movement while minimizing infection flare-ups for people with gum disease. Aligners are a series of customized clear plastic trays worn over the teeth, with each succeeding tray incrementally moving the teeth further than the preceding one. After wearing one tray for a specified time period, you then switch to the next tray. The teeth gradually move to the desired new position over the course of the aligner series.
This option is especially advantageous for gum disease patients because the trays can be removed temporarily for brushing and flossing. There are also other benefits: we can hide a missing tooth space with a temporary false tooth attached to the aligner; and, they're nearly invisible so it won't be obvious to others you're undergoing orthodontic treatment.
Not all orthodontic situations benefit from this alternative, while some cases may call for a combination approach between aligners and braces. But in the right setting, clear aligners are a good choice for not only obtaining better teeth position, but also helping you avoid a new encounter with dental disease.
If you would like more information on orthodontic treatments for adult teeth, please contact us or schedule an appointment for a consultation.
By Progressive Dental Group
August 03, 2018
Using Invisalign is a surefire way to transform your look and get the straighter smile you have always wanted. If you think orthodontic care
may be right for you, understanding how Invisalign works and how it differs from traditional metal braces can help you ensure you make the right decision for your smile. Find out more about Invisalign with Dr. David Salah at Progressive Dental Group in Novi, MI.
What is Invisalign?
Invisalign is an orthodontic treatment which straightens the teeth and corrects bite issues. The process, however, is different from traditional metal braces. Rather than brackets and wires, Invisalign uses plastic aligner trays customized for your mouth to move the teeth. The trays come in a series. The number of trays in the series differs from patient to patient, but the idea remains the same. Patients wear each tray for about two weeks before swapping it for the next tray in the series. Each tray fits into the mouth and uses pressure to slowly move the teeth a little at a time.
Invisalign Vs. Traditional Braces
Traditional braces use metal brackets and wires which are permanently attached to the teeth during treatment. Invisalign is not permanently attached to the teeth and is, in fact, removable, meaning patients can take their trays out of the mouth to eat and brush their teeth. This means there is no need to avoid certain foods which may damage metal braces and that cleaning the teeth requires no special tools like threading floss or water picks.
Invisalign Treatment in Novi, MI
If you think you can benefit from Invisalign, you should talk with your dentist to ensure that this method is your best option for treatment. Dentists usually recommend Invisalign for patients over the age of 12 who want to improve the appearance of their smile and correct their bite issues. In some cases, other orthodontic methods may be better suited for your smile. A consultation with your dentist can help you determine if Invisalign is best for you.
For more information on Invisalign or what it can do for you, please contact Dr. David Salah at Progressive Dental Group in Novi, MI. Call (248) 349-7560 to schedule your consultation for Invisalign with Dr. Salah today!
By Progressive Dental Group
August 20, 2017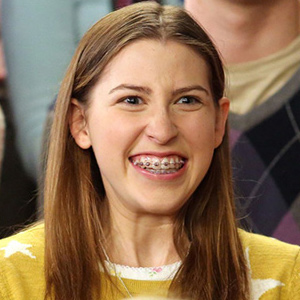 Fans of the primetime TV show The Middle were delighted to see that high school senior Sue, played by Eden Sher, finally got her braces off at the start of Season 6. But since this popular sitcom wouldn't be complete without some slapstick comedy, this happy event is not without its trials and tribulations: The episode ends with Sue's whole family diving into a dumpster in search of the teen's lost retainer. Sue finds it in the garbage and immediately pops it in her mouth. But wait — it doesn't fit, it's not even hers!
If you think this scenario is far-fetched, guess again. OK, maybe the part about Sue not washing the retainer upon reclaiming it was just a gag (literally and figuratively), but lost retainers are all too common. Unfortunately, they're also expensive to replace — so they need to be handled with care. What's the best way to do that? Retainers should be brushed daily with a soft toothbrush and liquid soap (dish soap works well), and then placed immediately back in your mouth or into the case that came with the retainer. When you are eating a meal at a restaurant, do not wrap your retainer in a napkin and leave it on the table — this is a great way to lose it! Instead, take the case with you, and keep the retainer in it while you're eating. When you get home, brush your teeth and then put the retainer back in your mouth.
If you do lose your retainer though, let us know right away. Retention is the last step of your orthodontic treatment, and it's extremely important. You've worked hard to get a beautiful smile, and no one wants to see that effort wasted. Yet if you neglect to wear your retainer as instructed, your teeth are likely to shift out of position. Why does this happen?
As you've seen firsthand, teeth aren't rigidly fixed in the jaw — they can be moved in response to light and continuous force. That's what orthodontic appliances do: apply the right amount of force in a carefully controlled manner. But there are other forces at work on your teeth that can move them in less predictable ways. For example, normal biting and chewing can, over time, cause your teeth to shift position. To get teeth to stay where they've been moved orthodontically, new bone needs to form around them and anchor them where they are. That will happen over time, but only if they are held in place with a retainer. That's why it is so important to wear yours as directed — and notify us immediately if it gets lost.
And if ever you do have to dig your retainer out of a dumpster… be sure to wash it before putting in in your mouth!
If you would like more information on retainers, please contact us or schedule an appointment for a consultation. You can learn more in the Dear Doctor magazine articles "The Importance of Orthodontic Retainers" and "Why Orthodontic Retainers?"