My Blog
Posts for: September, 2020
By Progressive Dental Group
September 17, 2020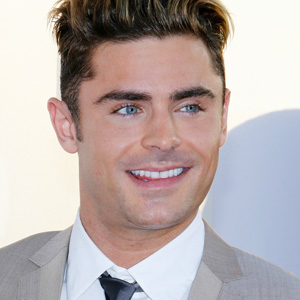 Actor Zac Efron has one of the top smiles in a business known for beautiful smiles. Bursting on the scene in 2006 at age 18 in High School Musical, Efron has steadily increased his range of acting roles. He recently starred as Ted Bundy on Netflix, wearing prosthetics to match the notorious serial killer's crooked teeth.
With his growing fame, Efron's attractive smile has become one of his more memorable attributes. But it wasn't always so. Before Hollywood, Efron's smile was less than perfect with small, uneven teeth and a gap between his top front teeth. Before and after pictures, though, make it quite apparent that the actor has undergone a significant smile makeover.
While fans are abuzz on the 411 regarding his dental work, Efron himself has been hush-hush about his smile transformation. We won't join the speculation: Instead, here are a few possible ways you can get a more attractive smile like Zac Efron.
Teeth whitening. A single-visit, non-invasive teeth whitening procedure can transform your dull, stained teeth into a brighter, more attractive smile. Although the effect isn't permanent, it could last a few years with a professional whitening and good oral practices. Having it done professionally also gives you more control over the level of shading you prefer—from soft natural white to dazzling Hollywood bright.
Orthodontics. Like Efron, if your teeth aren't quite in proper alignment, straightening them can make a big difference in your appearance (and your oral health as well). Braces are the tried and true method for moving teeth, but you may also be able to choose clear aligner trays, which are much less noticeable than braces. And don't worry about your age: Anyone with reasonably good dental health can undergo orthodontics.
Bonding. We may be able to correct chips and other slight tooth flaws with durable composite resins. After preparing your tooth and matching the material to your particular color, we apply it directly to your tooth in successive layers. After hardening, the unsightly defect is no more—and your smile is more attractive.
Veneers. Dental veneers are the next step up for more advanced defects. We bond these thin, custom-made layers of dental porcelain to the front of teeth to mask chips, heavy staining and slight tooth gaps. Although we often need to permanently remove a small amount of tooth enamel, veneers are still less invasive than some other restorations. And your before and after could be just as amazing as Zac Efron's.
Improving one's smile isn't reserved for stars like Zac Efron. There are ways to correct just about any dental defect, many of which don't require an A-lister's bank account. With a little dental "magic," you could transform your smile.
If you would like more information about how to give your smile a boost, please contact us or schedule a consultation. To learn more, read the Dear Doctor magazine articles "The Magic of Orthodontics" and "Porcelain Veneers."
By Progressive Dental Group
September 07, 2020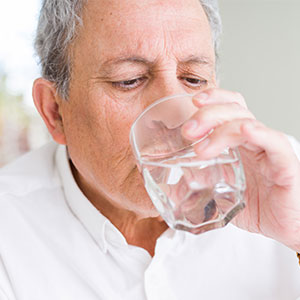 You might be noticing some changes as you get older: You're getting winded easier and you're wondering why book or magazine print has suddenly shrunk (it didn't). Perhaps you've also noticed your mouth seems drier more often.
It could be a condition called xerostomia, in which your body isn't producing enough saliva. Older people are more prone to it because it's often a side effect of prescription drugs that can inhibit saliva production. Because seniors tend to take more medications than other age groups, xerostomia is a more common problem for them.
Xerostomia isn't a pleasant experience. More importantly, it's hazardous to your oral health. Saliva contains antibodies that fight bacterial infection, and it also neutralizes mouth acid that causes tooth decay. A lack of saliva puts you at greater risk for both tooth decay and gum disease.
Fortunately, there are things you can do to alleviate or ease the effects of xerostomia.
Cut back on spicy foods and caffeinated beverages. Spicy or salty foods can irritate your gum tissues and worsen dry mouth symptoms. Because it's a diuretic, caffeine causes you to lose more fluid, something you can't afford with xerostomia. Cutting back on both will improve your symptoms.
Drink more water. Increasing your daily water intake can help you produce more saliva. It also washes away food particles bacteria feed on and dilutes acid buildup, which can reduce your risk for dental disease.
Talk to your doctor and dentist. If you're taking medications with dry mouth side effects, ask your doctor about other alternatives. You can also ask your dentist about products you can use to boost saliva production.
Practice daily hygiene. Daily hygiene is important for everyone, but especially for those whose saliva flow is sub-par. Brushing and flossing clear away dental plaque, the top cause for dental disease. Along with regular dental visits, this practice can significantly reduce your risk for tooth decay and gum disease.
Taking these steps can help you avoid the discomfort that often accompanies xerostomia. It could also help you prevent diseases that could rob you of your dental health.
If you would like more information on dealing with dry mouth, please contact us or schedule an appointment for a consultation. You can also learn more about this topic by reading the Dear Doctor magazine article "10 Tips for Dealing With Dry Mouth."