My Blog
Posts for: June, 2018
By Progressive Dental Group
June 20, 2018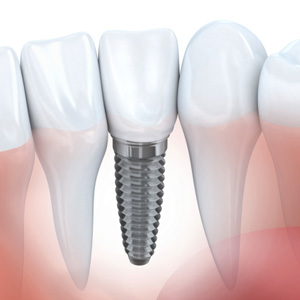 Many people with diabetes are hesitant about getting dental implants because they're under the impression their chances of failure are greater than for non-diabetics. But if you're one of the 26 million Americans with diabetes, that isn't necessarily so — with a little extra precaution before, during and after implant surgery.
Diabetes is a group of diseases that affect how the body processes glucose. This simple sugar is used by the body to provide energy to cells, but can also cause damage if its volume level in the bloodstream is too high. The body normally regulates this through the hormone insulin produced by the pancreas.
The pancreas in people with Type 1 diabetes doesn't produce insulin and so they must receive an outside source of the hormone through daily injections with careful daily monitoring of glucose levels. Those with Type 2 diabetes, the most common form of the disease, don't produce a sufficient amount of insulin or the body no longer responds to the insulin produced. For either type, abnormal glucose levels — either too high or too low — can have adverse affects on the body, including blindness, nerve damage, gangrene, coma or death.
Diabetes can also slow wound healing, increase the risk of infection, and alter the body's inflammatory response, all of which are major concerns when placing implants. Because implant placement involves minor surgery in which a wound results, there's been wide concern that a slower healing process could increase the risk of implant failure.
Recent studies, though, are encouraging especially for patients who have their diabetes under control through medication, diet and exercise. Patients with poor glucose control are at higher risk, because it can take longer for the bone to heal around an implant after placement. For such individuals special considerations to guard against infection may be needed during implant surgery.
In fact, the implant success rate for most diabetics is about the same as for non-diabetic patients, 95%. With proper disease management and a little extra wound care, you can be among the many that experience a favorable outcome and a more attractive smile with dental implants.
If you would like more information on diabetes and dental care, please contact us or schedule an appointment for a consultation.
By Progressive Dental Group
June 10, 2018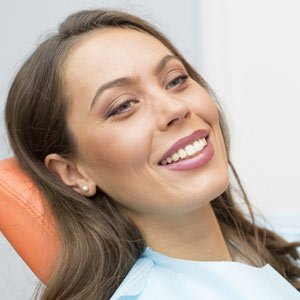 We can easily take for granted the comfort we now experience when we undergo dental work. For much of human history that hasn't been the case.
Local anesthesia has been a major factor in the evolution of pain-free dentistry. The term refers to the numbing of nerve sensation in the tissues involved in a procedure. This type of anesthesia is usually applied in two ways: topical and injectable.
We apply topical anesthetic agents to the top layers of tissue using a cotton swab, adhesive patch or a spray. Topical agents are useful for increasing comfort during cleanings for patients with sensitive teeth or similar superficial procedures. Topical anesthesia is also used in conjunction with injections as a way to prevent feeling the minor prick of the needle. In essence, you shouldn't feel any pain or discomfort from beginning to end of your procedure.
Injectable anesthesia deadens pain at deeper levels of tissue. This makes it possible for us to perform more invasive procedures like tooth extraction or gum surgery without using general anesthesia. The latter form is a more intense undertaking: it renders you unconscious and may require assistance for lung and heart function.
Most important of all, subtracting pain sensation from the procedure helps relieve stress: first for you and ultimately for us. If we know you're comfortable, we can relax and concentrate on the work at hand. The procedure goes much more smoothly and efficiently.
Many people, though, have concerns about how long the numbness will linger after the procedure. This has been viewed in the past as an annoying inconvenience. But in recent years, dentists have become more adept at fine-tuning the agents they use as a way to reduce post-procedure numbness. There's also promising research on chemical agents that can quickly reverse the numbing effect after a procedure.
All in all, though, using local anesthesia broadens the range of dental work we can perform without putting you to sleep. More importantly, you'll be able to relax as we perform procedures that could improve your dental health for years to come.
If you would like more information on pain-free dentistry, please contact us or schedule an appointment for a consultation.