My Blog
Posts for: March, 2017
By Progressive Dental Group
March 30, 2017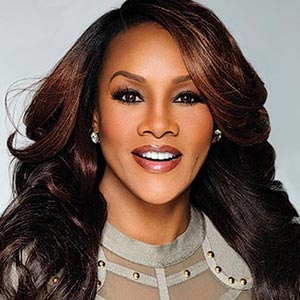 What's an actor's most important feature? According to Vivica A. Fox, whose most recent big-screen role was in Independence Day: Resurgence, it's what you see right up front.
"On screen, your smile and your eyes are the most inviting things that bring the audience in" she said. "Especially if you play the hot chick."
But like lots of people, Vivica reached a point where she felt her smile needed a little help in order to look its best. That's when she turned to a popular cosmetic dental treatment.
"I got veneers years ago," Ms. Fox told Dear Doctor magazine in a recent interview, "just because I had some gapping that probably only I noticed."
What exactly are dental veneers? Essentially, they are thin shells of lustrous porcelain that are permanently attached to the front surfaces of the teeth. Tough, lifelike and stain-resistant, they can cover up a number of defects in your smile — including stains, chips, cracks, and even minor spacing irregularities like the ones Vivica had.
Veneers have become the treatment of choice for Hollywood celebs — and lots of regular folks too — for many reasons. Unlike some treatments that can take many months, it takes just a few appointments to have veneers placed on your teeth. Because they are custom made just for you, they allow you to decide how bright you want your smile to be: anywhere from a natural pearly hue to a brilliant "Hollywood white." Best of all, they are easy to maintain, and can last for many years with only routine care.
To place traditional veneers, it's necessary to prepare the tooth by removing a small amount (a millimeter or two) of its enamel surface. This keeps it from feeling too big — but it also means the treatment can't be reversed, so once you get veneers, you'll always have them. In certain situations, "no-prep" or minimal-prep veneers, which require little or no removal of tooth enamel, may be an option for some people.
Veneers aren't the only way to create a better smile: Teeth whitening, crowns or orthodontic work may also be an alternative. But for many, veneers are the preferred option. What does Vivica think of hers?
"I love my veneers!" she declared, noting that they have held up well for over a decade.
For more information about veneers, please contact us or schedule an appointment for a consultation.
By Progressive Dental Group
March 15, 2017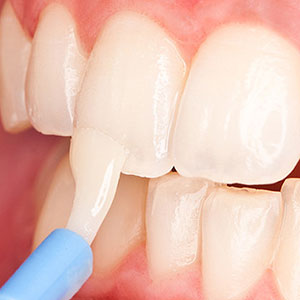 Since the discovery a century ago of its beneficial effect on tooth enamel, fluoride has become an important part of tooth decay prevention. It's routinely added to toothpaste and other hygiene products, and many water utilities add minute amounts of it to their drinking water supplies. Although there have been questions about its safety, multiple studies over the last few decades have eased those concerns.
Children especially benefit from fluoride during their teeth's developing years. Some children are at high risk for decay, especially an aggressive form known as Early Childhood Caries (ECC). ECC can destroy primary (baby) teeth and cause children to lose them prematurely. This can have an adverse effect on incoming permanent teeth, causing them to erupt in the wrong positions creating a bad bite (malocclusion).
For children at high risk for decay, dentists often recommend applying topical fluoride directly to the teeth as added protection against disease. These concentrations of fluoride are much higher than in toothpaste and remain on the teeth for much longer. Topical applications have been shown not only to reduce the risk of new cavities, but to also stop and reverse early decay.
Children usually receive these applications during an office visit after their regular dental cleaning. There are three different ways to apply it: gel, foam or varnish. To prevent swallowing some of the solution (which could induce vomiting, headache or stomach pain) the dentist will often insert a tray similar to a mouth guard to catch any excess solution. Varnishes and a few gels are actually painted on the teeth.
The American Dental Association has intensely studied the use of topical fluoride and found its application can result in substantial decreases in cavities and lost teeth. They've concluded this benefit far outweighs the side effects from ingesting the solution in children six years and older. With proper precautions and waiting to eat for thirty minutes after an application, the possibility of ingestion can be reduced even further.
While topical fluoride can be effective, it's only one part of a good dental care strategy for your child. Consistent daily brushing and flossing, a nutritious diet low in added sugar, and regular dental visits still remain the backbone of preventive care.
If you would like more information on fluoride applications for your child, please contact us or schedule an appointment for a consultation.